Welcome To Our Web Page -

click To see MyMama at 90


USE MICROSOFT EDGE

U R GUEST No.

Mr Joseph A Birungi heads Information Management in the Enterprise Statistics Division at Statistics Canada In addition Mr Birung by appointment of the Governor General in council is a Federal Returning Officers with Elections Canada While an Architect Mr Joseph Birungi designed buildings in Kenya, Tanzania, Uganda, Southern Africa, Benin and Ontario Canada. He worked for UNESCO as field expert in Educational Facilities and worked in the same capacity for a local board of education in Ontario Canada. He approaches architectural design with great detail and his decisions are derived from attention to the resources of the client, functionality, aesthetics and suitability to the dictates of material and physical environment. He considers a building to be a functional sculpture. J Atwoki Birungi has designed enduring company logos and creative furniture. In addition to architecture and design Mr Birungi graduated in electronics engineering technology and computer systems. He has migrated to Information architecture.

Betty Birungi currently a Statistics Canada Enterprise Potfolio Manager is a graduate of University of Nairobi. Previously she gained extensive experience in conference organisation and promotion. She has travelled widely promoting conference facilities. She has valuable knowledge in Adult education and has qualifications in Teaching English as a second language.
Betty would be a valuable resource for anyone planning to travel and tour East Africa.

Ireen Birungi is a graduate of University of Toronto and is currently a Director I.T. Security with a leading enterprise in Toronto. Ireen is an accomplished graphic designer with skills in Computer graphics and Web design. She has created corporate images and designed impressive web pages.

Iris Birungi is currently an HR Vice President in a major merchant bank in the USA. She graduated from the University of Windsor

Ida is pursuing a law degree in UK while she continues to work as a senior practitioner. She graduated from Carleton University .

Ivan Birungi is currently a coach with the University of Toronto menís football team. He graduated from Acadia University

Izak Birungi (Ike) is working at the corporate center of a major banking institution in Ottawa, Ontario. He graduated from Bishops University






ANNUAL REUNION SIBLINGS, TORONTO, ONTARIO
Ivan in Action with Calanda Broncos of Chur,Switzerland Apr.2011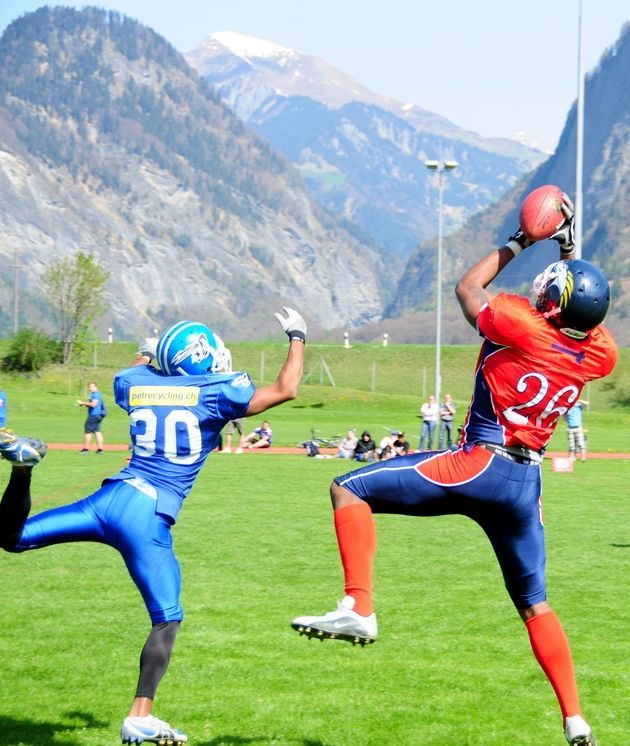 Ike in Action: Bishop beats McGill Sept. 30,2011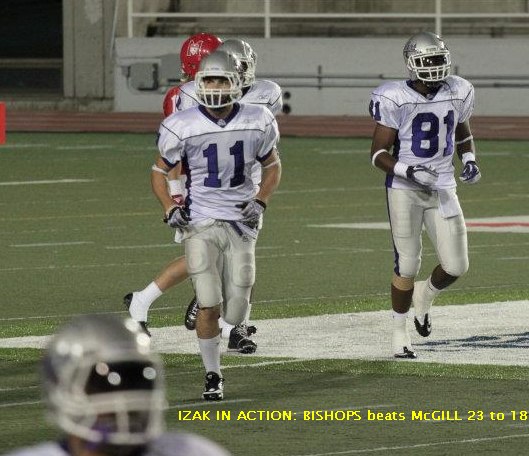 Ottawa University vs Bishops University
Brothers on opposing teams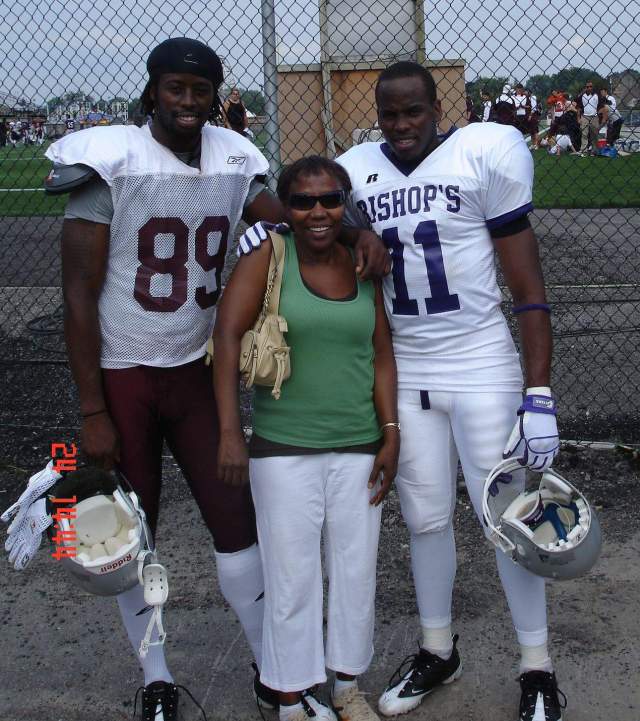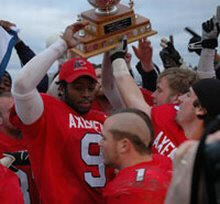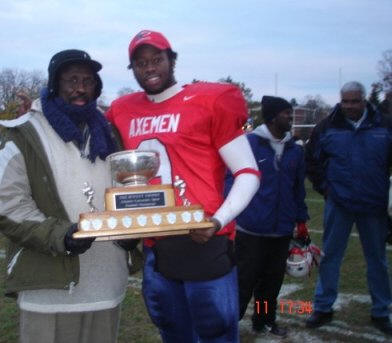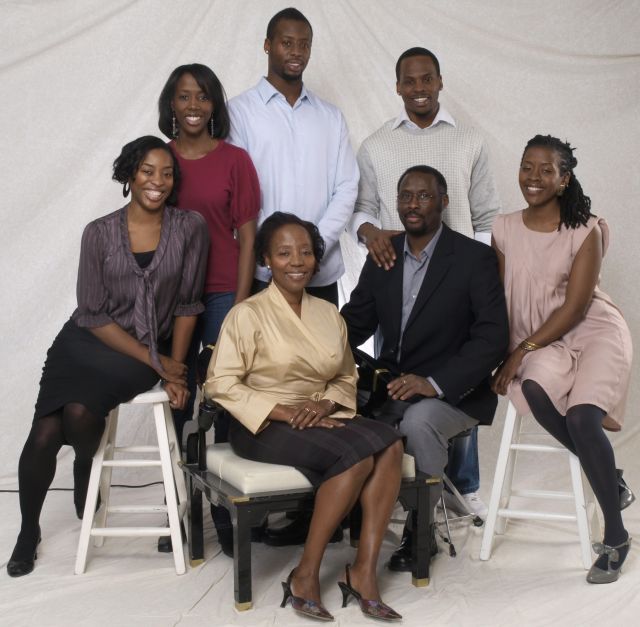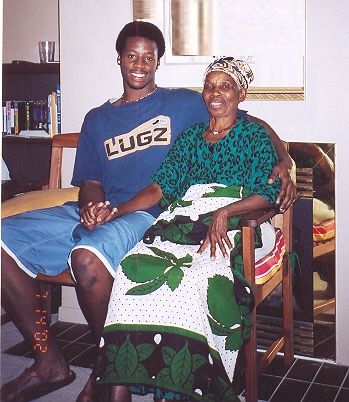 Ottawa July 2k4 Ivan and Grandma Akiiki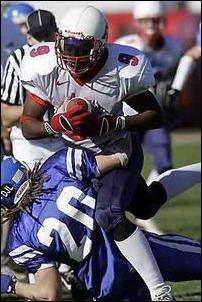 Ivan in The Halifax Herald Sports Page
READ FULL STORY Acadia wins in OT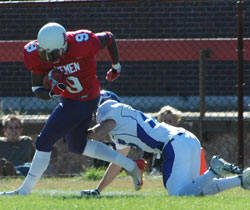 Ivan in action against Montreal
Ivan Birungi is currently a personal trainer and coach University of Toronto. He played professional football with Calanda Broncos located in Chur Switzerland in the Swiss and European Football League . He is a graduate of Acadia University in Nova Scotia Canada. He set new records for the University and AUFC. Ivan was nominated AUFC MVP for 2005 and 2006. He helped his team to the AUFC finals 2005 and 2006. Ivan has excellent people skills and has extensive Elections Supervision experience.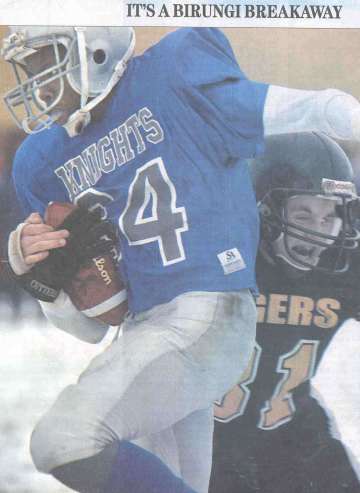 IKE in The Ottawa Citizen Sports Page - High School
Final Game
Izak Birungi (aka) Ike graduated in Business Administration from Bishops Univerity in Lennoxville Quebec. He attended St Peter High School in Orleans where he distinguished himself as a formidable. footballer playing position of wide receiver. While at St.Peter he became best known as Ike Breakaway. This street name followed his incredible performance in the high school junior final football match. The Ottawa Citizen advanced his fame by a full page picture entitled " the birungi break away" after he made an awesome catch and sealed the win with a phenomenal dash.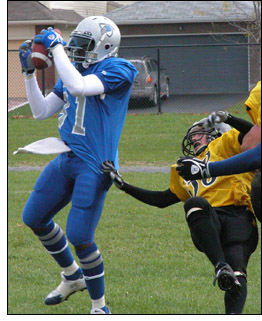 Knights receiver Ike in action against Tigers